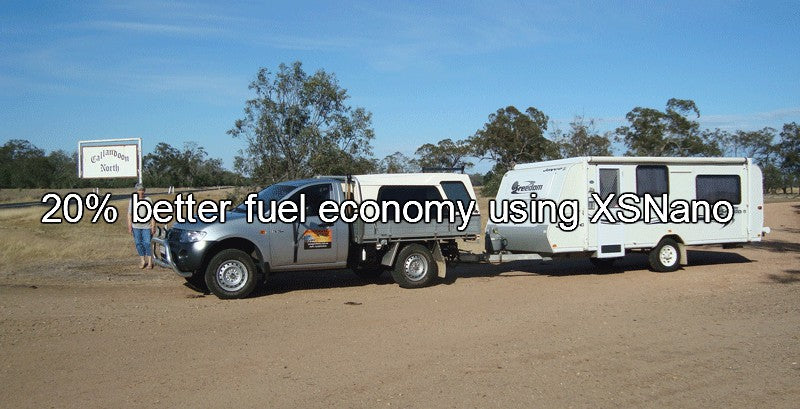 Great Fuel Economy with XSNANO in 2008 Triton GLX Single cab ute towing a 17 foot caravan.
2.5 Ltr. Turbo Diesel. 5 Speed manual gearbox towing a Jayco 17 ft. pop-top caravan.
XSNANO is added to all oils and fuel at the recommended rate.
A recent 4,180 Klms. trip from Dalby QLD to Jindabyne (NSW) via Bourke and back to Dalby via Canberra,
fuel used 482 ltrs.
Economy: 8.67 klms per litre or 24.5 mpg.
The reliability and performance of the vehicle with the 2.5 ltr diesel and XSNANO treatments is very impressive, negotiating nearly all hills and some ranges in 4th gear.
I would highly recommend the addition of XSNANO to all vehicles, especially anyone towing caravans or trailers for the extra protection, reliability, power plus the bonus of greatly improved fuel economy.
I also know that the XSNANO NLA works very well in automatic transmissions in the reduction of heat and the improvement in performance giving you a greatly extended life of the transmission.